Senior Risk Consultant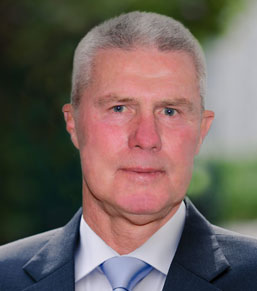 Mike Blacker Specialist Risk Engineer
Mike has been principle and director of Ausrisk Consulting Pty Ltd and Blacker & Associates since 1992, his experience includes six years as Senior Risk Management consultant to the Jardine Group of Companies, working for their in-house division Risk Management Australia.
Mike's practical experience was gained in Risk Surveying and Hazard Identification; Work Health & Safety consultancy and audit of systems; and risk management consultancies including the review and implementation of the risk management programme for the Western Australian Government State Treasury Managed Funds; assisted with the integration of Halifax Bank of Scotland Australia's (HBOSA) preparedness and readiness for their application to Comcare for a licence. Seconded by SOCOG as Risk manager for the Sydney Olympic Games 2000.
Engineering Underwriting with positions as Operations Manager AAMI, Engineering Manager Australia, ITT Hartford; Engineering Manager NSW, NZI Insurance; and Senior Surveyor, Machinery Insurance Services.
Major business recoveries include the Australian Stock Exchange and AWA Defence Industries. He has also project managed major recoveries of plant and machinery for client's including Singtel- Optus, Integral Energy, Trans Act Communications, Hamilton Island and Hutchison Communications, Dubbo City Council and numerous businesses following the Sydney Hailstorm.
He also provides risk profiles, security risk assessments; underwriting surveys and the training and implementation of security protocols including armed hold-up, lock downs and emergency evacuation procedures for the Club and Hotel industries and Schools.
Mike possesses a vast knowledge of the risk management, disaster recovery and crisis management disciplines and has been conducting Underwriting Risk Surveys throughout Australia for the last 25 years. Diversification of risk surveyed include power and utilities infrastructure; mining; abattoirs; council infrastructure; warehousing (approved Lloyds Marine Throughput surveyor); heavy engineering and all classes of property surveys for both underwriters and brokers.
Contact: Mike Blacker – 0434 088 835; mike@ausriskconsulting.com.au